< Keep Shopping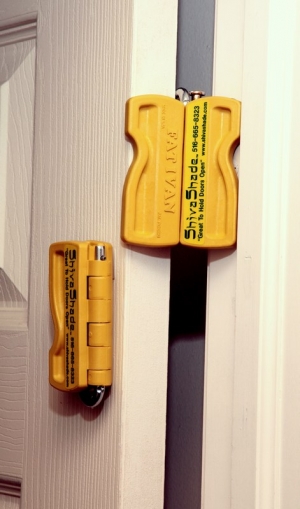 DOOR CHUCK
An easy way to hold all doors open (including Church doors). Has built in magnet to attach to Funeral Home doors.
Register to Buy
Great for moving Church Trucks in and out of churches.
Great for Body removals, keeps the door open and secure.
No more tripping on door wedges.
Worlds Only Fold Up Door Chuck!
Secure design never slips off hinge or comes out accidentally.
Folds for easy use and storage.
Has a magnet to store on back door for deliverys.